Double ramp at HHLA TK Estonia speeds up RoRo traffic
At the HHLA TK Estonia terminal in the Port of Muuga, a new double ramp for RoRo traffic was put into operation. The ramp is used by Eckerö Line's vessel MS Finbo Cargo, sailing daily between Muuga and Vuosaari in Finland. Thanks to this extension, more trade between Estonia and Finland can be routed through the port of Muuga.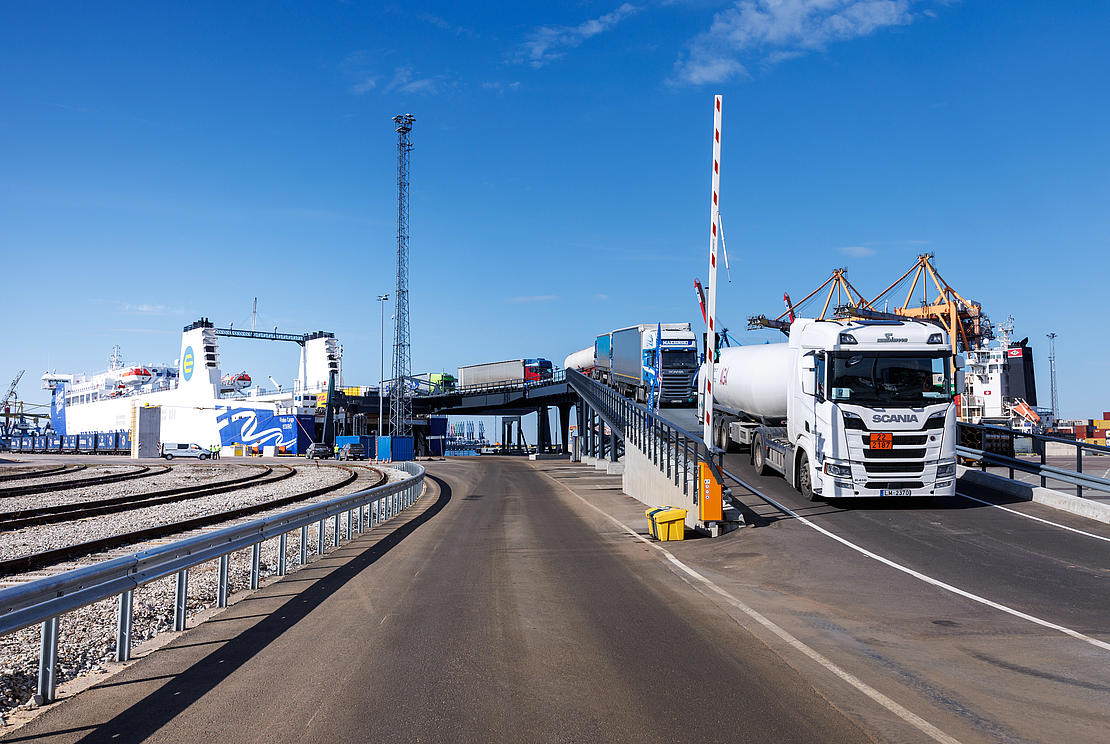 Valdo Kalm, chairman of the board of the Port of Tallinn, was welcoming the new RoRo Highway: "The introduction of a two-level ramp at HHLA TK Estonia terminal will significantly speed up the process of loading and unloading vehicles and will allow removing even more cargo traffic from the city centre, which in turn will reduce the load on the transport infrastructure of the city of Tallinn."
Riia Sillave, CEO of HHLA TK Estonia, was not only stressing the fact that the company will be able to speed up the work: "But in addition to improving the existing traffic flow, we also create an important potential for the future growth of trade in the north-south direction."
HHLA TK Estonia operates a multipurpose terminal and logistics hub for the Baltic States in the Muuga Harbour. The port near the Estonian capital Tallinn is one of the deepest ports in the Baltic Sea region, ice-free on 365 days. The company, a 100% subsidiary of Hamburger Hafen und Logistik AG (HHLA), is not only the market leader in container handling in Estonia. At seven quay walls, it also handles general cargo and bulk goods, especially grain, as well as Ro-Ro units.