Metrans expands rail network to South-Eastern Europe
Metrans, the rail subsidiary of Hamburger Hafen und Logistik AG (HHLA), is investing in the expansion of its network, particularly to South-Eastern Europe. With investments in Croatian Adria Rail and an additional terminal in Hungary, Metrans is gradually extending its high-frequency rail connection and hinterland terminal services. The company is thus sending a clear signal in support of the continued shift of road transport to the more environmentally friendly railroad.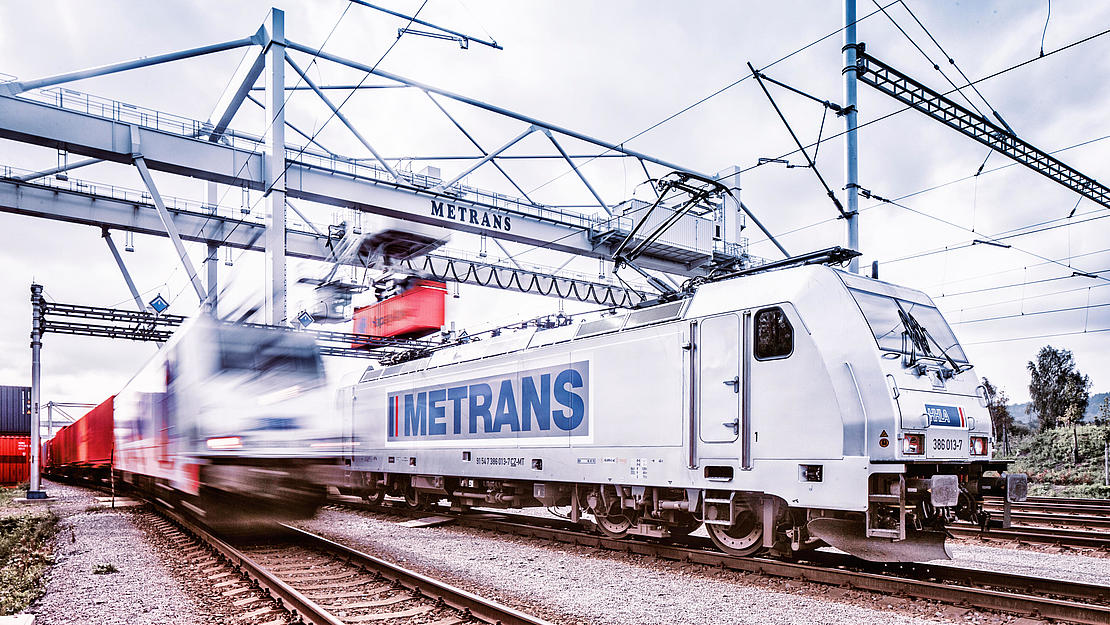 In March 2023, Metrans acquired a 51 percent stake in Croatian Adria Rail, which is not solely a rail operator but a rail transport company that also provides rail transports from the Adriatic region to Central and South-Eastern Europe. The inland terminal in the Serbian city of Indija, near the capital Belgrade, also belongs to Adria Rail. Through its investment in Adria Rail, Metrans is now operating its first terminal in Serbia. From there, it will combine various transport options to and from South-Eastern Europe.
Metrans is also continuing to invest in Hungary. In addition to the construction of the hub terminal in Zalaegerszeg, which is already in progress, an additional terminal will be built in the Hungarian city of Szeged. Both inland terminals are scheduled to be operational by 2025. This will allow Metrans to expand its European network to 21 inland terminals at important hubs.
Peter Kiss, CEO of the Metrans Group: "Countries in South-Eastern Europe are experiencing dynamic growth, therefore new logistics solutions are required. We want to provide climate-friendly rail transport that efficiently connects freight flows and hubs throughout Europe. We are pleased to offer our customers an even wider range of services, with many containers already moving carbon-free by rail."
In 2022, Metrans transported 1.4 million TEU through Europe. The company offers its customers more than 650 regular rail connections per week. In the past year, Metrans began operations of three additional cranes in Budapest, Ceska Trebova and Dunajska Streda, which improves the carbon footprint at those terminals. Metrans' European network now extends from the North Sea and Baltic Sea to the Adriatic and Black Sea, and is being continuously expanded: in 2022, Metrans established new connections to Gdańsk, Istanbul and Constanța.
Moreover, the company offers climate-neutral transport on all shipments from Hamburg, Bremerhaven and Koper via the HHLA Pure product. Nearly one million standard containers were transported completely carbon-free over the past year. This represents more than half of Metrans' entire transport volume in 2022. By investing in modern electric locomotives and using green electricity as well as new electric cranes at the inland terminals, Metrans has been working for years to protect the climate. The company thus supports the HHLA Group's goal of being climate-neutral by 2040. HHLA Pure will be available for additional connections in the future.