HHLA Next invests in FERNRIDE – joint pilot project in Tallinn
HHLA Next, Hamburger Hafen und Logistik AG's innovation unit, is investing in Munich-based start-up FERNRIDE. A pilot project for highly automated and electric container logistics is being launched at the HHLA TK Estonia terminal in Tallinn in partnership with HHLA International. The goal of the project is to develop solutions for the gradual automation of trucks within live operations.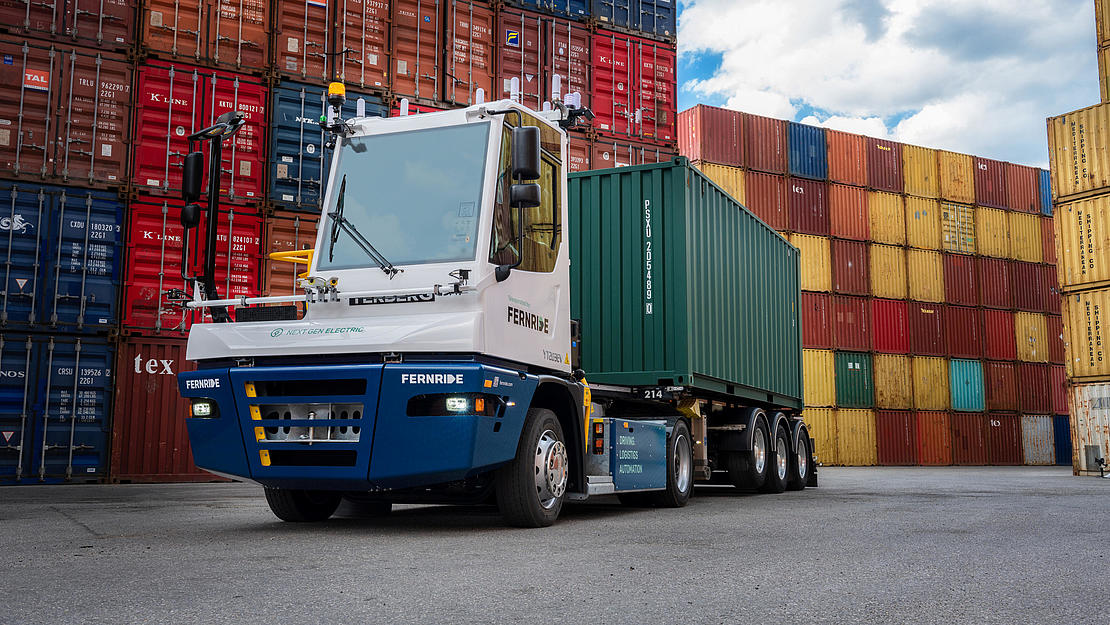 HHLA Next is investing in FERNRIDE's innovative solution to drive forward automation and sustainability in logistics and to address the lack of truck drivers. En route to automated transport logistics, the unique approach of FERNRIDE lies in the gradually increasing autonomy of trucks and tractor units. The combination of autonomous driving technology of the vehicles and human expertise in remote operation already offers a reliable service available now in live operations. This creates an immediate added value and speeds up the journey towards more sustainable logistics.
Simone Lode, Managing Director of HHLA Next: "We at HHLA Next invest in digital and sustainable business models in maritime logistics. We see great potential in autonomous driving solutions, also because of the current lack of truck drivers. With FERNRIDE, we are investing in a company that has already implemented a viable solution with a partner network of respected companies from industry and logistics with very good results. In addition, the project highlights our focus on sustainable logistics." 
Pilot project at the HHLA TK Estonia container terminal in Tallinn, Estonia
HHLA Next is providing the new portfolio company with access to subsidiaries in the HHLA Group. A pilot project will start in early 2023 at the HHLA TK Estonia terminal in Tallinn – the first FERNRIDE project at a container terminal. The goal of the project is to determine the technology's operational reliability in automated container handling and to validate the technology's viability for future business opportunities.